Featured Rates
Effective Date: Monday, March 10th, 2014
Name
APR
Term
Youth CD
2.97%
12 Months
New Auto Loans
2.75%
Up To 60 Months
Used Auto Loans
2.75%
Up to 60 Months
Home Equity Loan
4.75%
10 Year Fixed
Christmas Club
1.00%

*APR: Annual Percentage Rate
**APY: Annual Percentage Yeild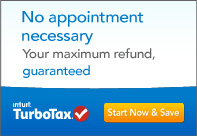 turbo tax savings
Get your taxes done right. Start Turbo Tax today!
ANNUAL MEETING & APPRECIATION DINNER
Please join us at Sunnybrook Country Club Thursday, March 20th @ 6:00pm. RSVP at any branch by March 10th. Dinner and door prizes.
credit card consolidation offer
Lower your rate and save when you transfer high interest credit cards to AAC. Enjoy 2.90%APR until June 30th. Learn more.
accepting scholarship apps
Graduating high school seniors, get the details.